Bu yazı HasCoding Haber Ajansı tarafından 19.11.2021 tarih ve 09:31 saatinde Different Content kategorisine yazıldı. Austria imposes compulsory vaccination from February 1 & nationwide lockdown starting Monday
makale içerik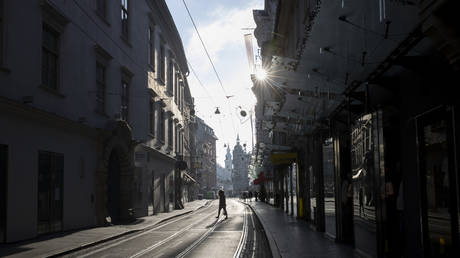 Austria will introduce a full 10-day lockdown on Monday in an attempt to tackle a new wave of Covid-19 infections. The government has also ordered its entire population to get vaccinated by February 1.
On Friday, conservative chancellor Alexander Schallenberg told a news conference that a complete lockdown of the nation would begin on Monday and last for an initial 10 days.
He stated that the restrictions could be extended if infection rates did not start to fall but insisted the lockdown would not exceed 20 days.
The measures concern the entire Austrian population. The government has already imposed a partial lockdown of the unvaccinated in an effort to reduce hospitalization rates amid a surge in Covid-19 cases.
DETAILS TO FOLLOW